Bhringaraj And Argan Oil Hair Cream
MRP: ₹650.00 (incl. of all taxes)
Order today and get a free sample!
Shipping duration - 5 to 7 working days
Suitable for Dry Hair
Moisturizes hair
Stimulates hair growth
This product is currently sold out.
Country of origin: India
Manufactured by:
SKM SIDDHA AND AYURVEDHA COMPANY (INDIA) PRIVATE LIMITED,
Saminathapuram Post,Modakkurichi, Erode,Tamil Nadu - 638104
Marketed by:
SKM SHREE HERBALS INDIA PRIVATE LIMITED
185,Chennimalai Road, Erode District,Tamil Nadu - 638 001
Contact us : email: care@tuyabeauty.com | +91 - 99627 13555
QUANTITY
100 gm in Jar
DESCRIPTION
This multi-functional hair vitaliser is enriched with Bringaraj, which is known to promote hair regrowth, arrest hair fall, and strengthen hair follicles. Neeli delays greying, while Aloe vera, and hibiscus leaves and flowers act as natural conditioners, providing adequate moisture to the hair, and preventing dandruff. Argan oil moisturizes and nourishes hair, giving it a healthy sheen.
This non-sticky formulation stimulates hair growth, improves the structure, and volume of the hair. It strengthens the hair to resist damage.
HOW TO USE
After a bath, apply a small quantity on clean dry hair. Massage for a minute and leave it on for a wet look.
INGREDIENTS
Argan oil - Moisturizes and nourishes hair
Neelibhringadhi thailam – Controls hair fall, retains the colour of hair
Aloe – Moisturizes hair and prevents dandruff.
Bhringaraj – Promotes hair growth
Hibiscus leaves & flowers - Acts as a natural conditioner
X
Customer Reviews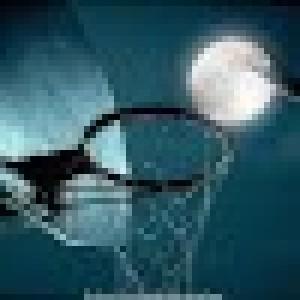 TA
08/05/2022
Tharun A.

India
GOOD ONE
The product is good, the condition of my hair is improving day by day
04/29/2022
PRAGYA G.

India
Superb Product
I loved the bhringraj hair cream.. It has given my hairs such a smooth texture
11/15/2019
Savitha

India
My search for the best hair cream ended here
I have curly hair which refuses to listen to my brush and comb. I tried other hair creams available in the market but was never completely satisfied. The minute I applied BHRINGARAJ AND ARGAN OIL HAIR CREAM I knew my hunt for the perfect hair cream ends here. Thank you TUYA. You have made my day.